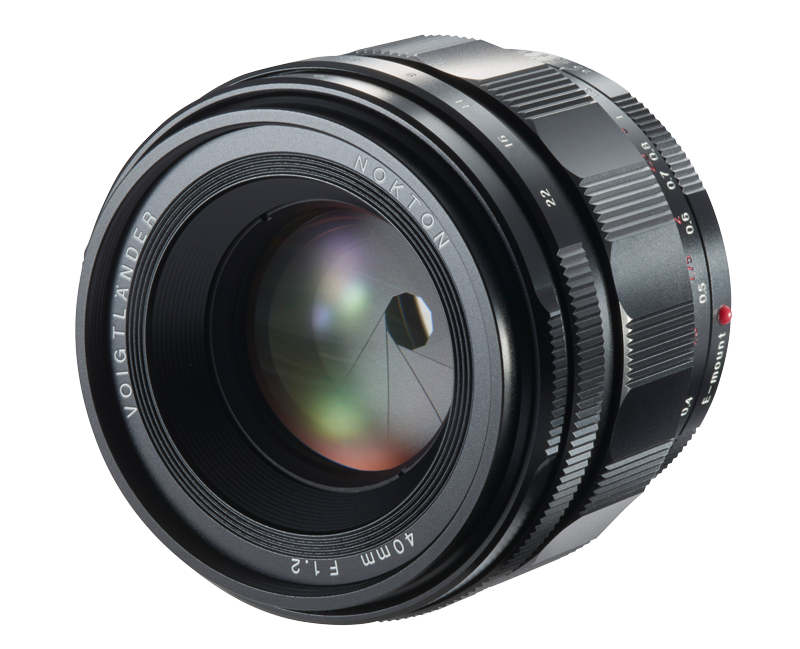 The Voigländer 40mm f:1.2 for Sony mirrorless (FE mount) is designed and made by the Japanese firm Cosina, who bought the rights to the name of a prestigious German optics pioneer. Hence its alternate designation of CV (Cosina-Voigtländer). Do not expect this to be a full technical review, I have neither competence nor lust for it, and, because it is not a new lens, there are quite a few out there that do it well.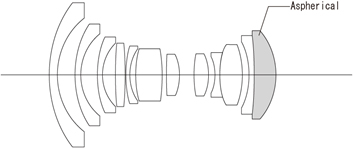 Interestingly, Cosina are also the manufacturers for Zeiss' manual lenses (classics, ZM, Milvus, Loxia). For years it seemed that CV avoided competing head-on with their large German client, but now no more. They have issued a number of very good FE-mount lenses that are targeted at Zeiss-type customers: manual lenses of premium price and performance. While there is, to date, no direct match between a Zeiss and CV lens (CV for example have released 2 excellent macro lenses for FE, a 65mm f:2.0 and a 110mm f:2.5, whereas Zeiss have yet to play the macro card for Sony bodies), the 40mm f:1.2 has proven very popular, and certainly cost Zeiss some sales. It has spawned a 50mm f:1.2 sibling which seems to share the same optical construction.
As can be expected from Cosina, makers of Zeiss MF lenses, the CV 40 is a all-metal construction that feels like a quality item and inspires confidence. Learning about this lens, a question arises: how can Cosina design a lens which is relatively compact, not too heavy (315g, 52mm filter size), not hugely expensive (1000€ give or take), and delivers f:1.2 performance when one might have expected f:2.0?
From my point of view, present-day top lenses fall into one of 5 categories:
Top technical performance in every respect, and "some" character to boot (think Zeiss Otus, Leica APO Summicron). They cost a bomb, and neither is f:1.2. Otus are f:1.4, Leica APO Summicron are f:2.0.
Top technical performance (with MTF that are "calculated", not measured), but character-and-soul-less, usually at premium but not luxo prices. Think Sony-Zeiss 55mm f:1.8, just like many other AF prime lenses.
Character lenses that are not technically perfect. Think older designs, like the Mandler lenses for Leica, or the Zeiss ZM 50 f:1.5. They have obvious flaws (sharpness wide open is a joke, many aberrations), but, when you stay away from trouble areas, they can produce awesome images, full of character and free of bugaboos, matching or even more pleasant than those of überlenses, for a lot less money.
Very fast lenses. Think Leica Noctilux; Nikon Noct-Nikkor, Voigtländer Nocticron, Canon 50mm f:1.2L and 85mm f:1.2L, and now much cheaper Chinese offerings( Mitakon, 7Artisans). Mostly, they are made to be used wide open, where they are far from flawless but very interesting, and nowhere else. Noctilux or Canon f:1.2 shots are fantastic for their intended use, but no-one sensible should use them as landscape lenses.
Slow lenses that are really, really good. Think Leica Elmar or Super Elmar 18, 21, 24, or Zeiss Loxia 21, 25, 85. Technically absolutely excellent, brilliant, super-clean-but-far-from-sterile images. Just, you have to put up with slow maximum aperture, meaning a less-than-full shooting envelope, while the price is full.
So, which category does our CV 40 fit into? Essentially; CV have tried to kill 2 birds with one stone. An überfast lens, and a character lens outside the wide open useage area. meaning, yes, it has less-than-perfect performance, in parts, but it can offer more of a shooting envelope than either single types.
The question is, have they achieved this? No point beating about the bush or using linguistic convolutions, my answer is: again, in parts. To make it simple, the very fast(est) part is of limited value, as wide open shots lack any discernible sharpness, and there are other problems (not very elegant bokeh, focus shift). And, for the second goal, does it have character? In spades! In its shooting envelope, the CV can produce shots that are as impressive and apppealing as those of the best lenses.
Above is the full image of which I have selected a crop to do an aperture series that helps understand how the rendering changes with aperture
Basically, until f:2.0, the CV is a soft, problematic lens. But if the softness doesn't deter you, or even appeals to you for a "specialised" look, or very-low-light useage, you should be more than satisfied. Between f:2.0 and f:2.8, you have a first window of excellence. Images are by now technically clean and sharp, and full of character. Strong 3D, nice colours and contrast. If this is your "thing", Wow! shots will come thick and fast, and you will be one happy camper.
Close down some more, and the shots get even cleaner unutil they peak at f:5.6, the other sweet spot. Great sharpness, tremendous 3D and detail, high contrast, the lens can do most things remarkably well at that aperture, from close up to infinity, free from problems, yet retaining character. By f:8.0, the pictures are still super-clean but flatten out. And why bother with a super-fast lens, and the issues it brings, if shooting frequently closed down that much is your intent?
So, in a nutshell, here is what CV have to offer. A superfast lens? With severe limitations. A character lens? YES!!! With two sweet spots and two renderings, depending on aperture. A do-it-all lens? Mostly, but not quite. A lens that produces übershots? Yes, definitely, but only within its shooting envelope, which is far from full.
Many manufacturers try to offer products that are, within their price points, all things to all people. Voigtländer have taken another approach. Not everyone will like the CV 40. People like me, who like to open wide to place the focus point, and then stop down, will be frustrated by the focus shift, for example. But, for people who know how to use it, it will deliver shots that are best-in-class, or very, very close. And, for that money and physical package, that is mighty impressive!
Let me show you one shot I really like, and how I failed to get it right.
I like everything about it. Colours, contrast, 3D, rendering… Except one thing: I opened wide to place the point of focus very carefully on the edge of the horizontal bar, and then stopped down to, I think, f:2.8. I even did this twice and shot twice to make sure I got this lovely (for me) image just right. And failed twice. Because closing down from f:1.2 to f: 2.8 shifts the point of focus. Arrgh!
So, for some, this lens will be the bees' knees. But not for me. Focus shift makes my usual workflow too difficult. Besides, just a week later, Pascal showed up with Audrey. Yes it has issues on a stock Sony body, and it is not good at all at f:1.2; because it is a f:1.4 lens. And I messed up a shot that I would have really liked because I forgot to manually adjust the IBIS, which is automatic with the CV but not on a adapted lenses, and so it is not quite sharp. But I fell in love all over again. Here is a very deep crop…
So why do I call this lens the un-Otus? Using the Otus as a yardstick for "doing everything at the highest level of performance – weight and cost no object-", there are many lenses that are called by their loving fans "mini-Otus". Which is by and large a joke. Full Otus performance is just not easily reachable at all, and it is self-deception or lack experience to think that a lens costing and weighing a fraction is just-as-good-for-all-intents-and-purposes-in-the-real-world in every respect.
Voigtländer have not fallen, or caused trusting clients to fall, into that trap. Rather than trying to hit every performance measure, but on a much lower budget than Otus, the CV 40 cleverly picks its fights. And, where it is designed to perform, it performs remarkably well for the money, with a combination of modern performance and golden-oldie character. Just, you have to know if this floats your boat. Besides, for Sony FE, there is a glaring absence of near-perfect all-purpose 35mm premium offering. The Loxia 35 is not as good a more recent Loxias, and thus is also a "specialised" lens. The Sony-Zeiss 35 f:1.4 is AF, much larger and heavier, not everyone likes its rendering, and it is prone, it seems, to some QA issues. The Zeiss Batis 40mm f:2.0 is a more universal offering than the CV, with AF, but don't expect it to match the CV where the CV shines, plus it is "only" f:2.0. So, is this Voigtländer 40 for you? Can you resist the siren song of f:1.2? Only you can answer that…
---
​Like what you are reading? Subscribe below and receive all posts in your inbox as they are published. Join the conversation with thousands of other creative photographers.